GPS Location Finder
5.2
Tracking Locations Made Easier with GPS Location Finder
Online maps have become such a common part of our lives that it is impossible to think about the time when people relied on physical maps and had to ask everybody in the region when going to a new place or location. With maps now available in the palm of our hands, there is never a place you cannot go to or never a new place that you cannot find within minutes. With the right address, it has become very easy to track every location. The GPS helps greatly in finding out where you are and where you need to go in order to reach the location you want with ease. The fact that maps now carry the feature of identifying roadblocks and traffic congestions is such a huge benefit too. There is no need to rely on radio transmissions in order to get an idea about where the traffic jams are and what alternates have been provided. With apps like Mobile GPS Location tracker that come with GPS location finder, lives have genuinely become easier and simpler.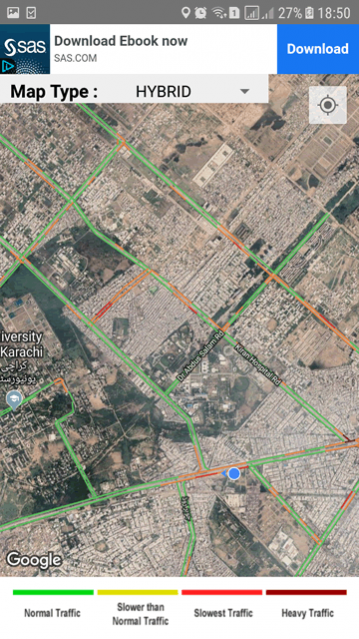 Mobile GPS Location Tracker is a feature-rich app, which comes with a variety of great functions related to locations and GPS. You can easily track locations, addresses and find out routes and phone location history with the GPS location finder app. The app has three main features namely Search Number, GPS Route Finder and Mobile Number Tracer. Each feature offers a different kind of utility with the basic idea being to help you track numbers and locations as easily as possible.
The Search Number feature is the most confusing of the lot and is probably a work in progress as it does not accurately perform the task it should supposedly do. The idea behind the feature is to provide tracking of the phone number provided. However, the app keeps on showing random locations whenever a number is searched. Even if you search the number you are using on your phone, the app would not point to your current location but to a random location far away. This means that the app is not serious with this function. It is also possible that this would work only for a few numbers in select countries and will not work elsewhere. However, in any case, the GPS location finder app should actually provide the right information to its users or simply remove the feature.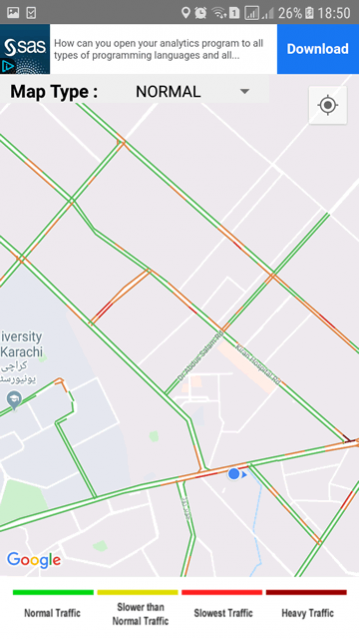 The GPS Route Finder feature is the app's most solid offering. It offers address search, compass navigator, location history, current location and traffic finder. The address search option is provided to know the address of given location. For instance, if you want to find the address of your current location, you can do it with this feature. You can then copy the address and send it someone you want or simply save the address of future visits. The compass navigator gives you an idea of where you are and where the north, south, east and west lie as per your current location. The location history feature shows you where your phone has been around. You can decide the frequency with which the app notes down the phone's location for saving. This can be useful if you handover the phone to someone else or if you want to keep track of all the locations that you are visiting. Lastly, the traffic finder function is great if you want to decide on the shortest route possible to your destination. You can view the map in a variety of different options with bright colors showing where the traffic is moderate and where you would have smooth sailing. This is great for users as it can help them decide what route to take and whether taking the car would be a better option or if a bus or bike would be better in the circumstances.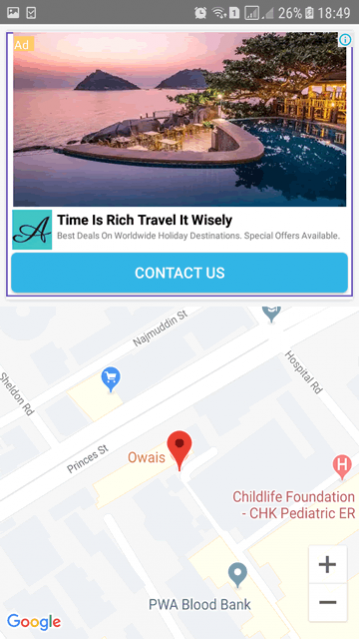 The Caller location tracker function is also a hit and miss. You can easily block calls using the app's Call block feature. However, the app once again misguides about the location of numbers in your phonebook with the contact numbers function. The app also offers a good directory for STD and ISD codes for the different countries so that you can easily understand where a call is coming from when a caller ID flashes on your phone.
Features:
Intuitive and user friendly design
Great traffic finder option to know where roadblocks and traffic congestion exists
Good address search option to know your current location's address
Nice location history feature to keep a track of every place you visit
Conclusion:
Mobile GPS Location Tracker is a GPS location finder app that offers an annoying yet useful experience. With functions like traffic finder and location history, it has some great utility but the constant ads and the bogus number search options are extremely annoying.
---
Add a review
Tell us your experience with
GPS Location Finder
5.2
RELATED PROGRAMS
Our Recommendations
---
---
---
---